2021.1 NewMind Maps Release Notes
See the latest improvements we've made to NewMind Maps.
ENHANCED EDITING
Improved EEG Editing Process & Reliability
The EEG Edit tool has had a major overhaul to reduce errors, increase reliability, and improve processing time.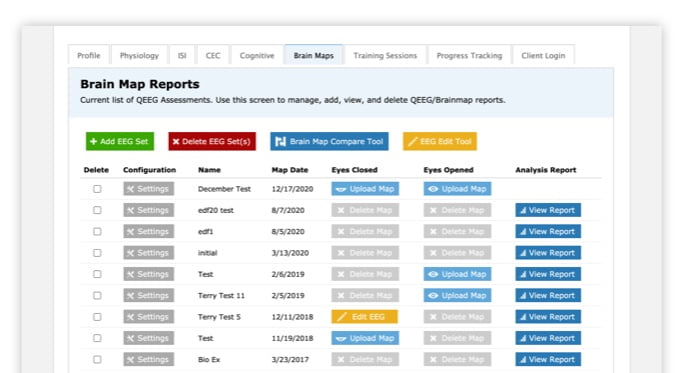 Better Reliability
The old EEG edit tool was, at times, inconsistent and would randomly throw errors when either navigating to the Next or Previous page of data or when processing an EDF file after edits have been made. The EEG edit tool has been re-engineered to correct these errors resulting in a more stable experience.
Improved Performance
The time it takes navigating to the Next or Previous page of EEG data has been greatly improved.
Process Multiple Files at Once
Once an EEG file has been submitted for processing the EEG Edit tool can be closed and the Brain Map Reports page will display a Processing status so the user can monitor files that are processing. This change allows the user to move on to the next EEG file to edit without waiting for the first file to finish.

Advanced Error Recovery
The latest updates will prevent the need of having to start the edit processing all over again when an error does occur. It is now possible to recover the edits made to a file in order to re-attempt editing and/or processing. Users can monitor the Brain Map Reports page for files with errors. When an Error state is displayed, clicking on the Error button will allow the file to be reloaded, with all previous edit selections intact, for quick recovery.


BETTER ANALYSIS
ISI & CEC Improvements
Cancel Button Changed on ISI and CEC Wizard
The ISI assessment has been updated to include a reliability scale to aid in determining the level of accurate self report.

Self Reliability Factor Added to the ISI Assessment
For clarity, the "Cancel" button on the ISI and CEC have been relabeled to "Close"

SESSION REPORTS
Training Session Report Improvements
Ability to View Training Filters on Training Sessions Report
The Train Session report has been updated with the ability to review the Training Filters of a session.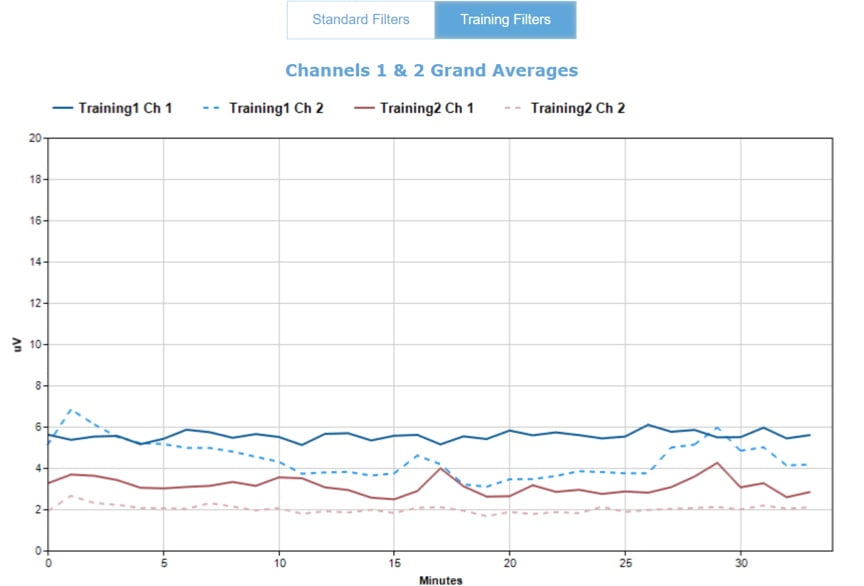 Ability to Navigate Training Session Reports Without Closing & Re-Opening Each One
For easier navigation, the Training Session report now has the ability to move to the Previous and Next sessions, within a training plan.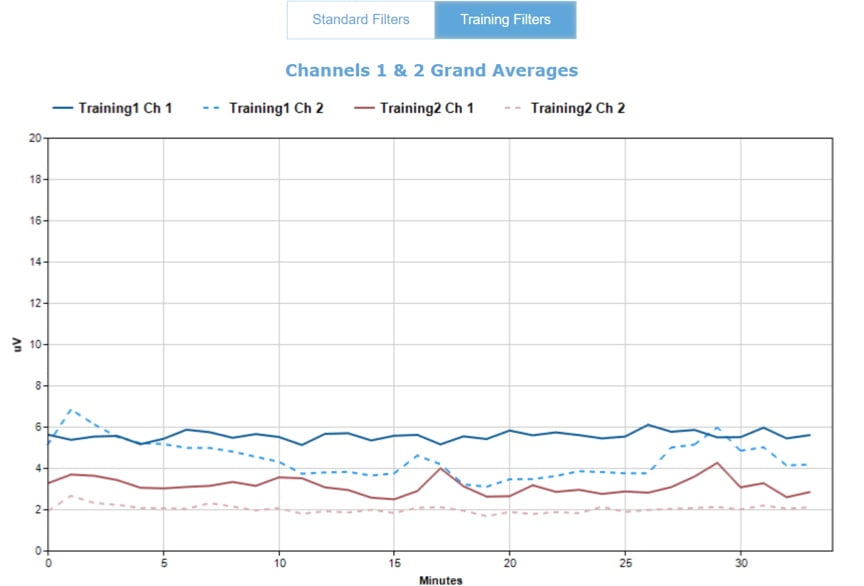 OTHER IMPROVEMENTS
Subscriptions
Ability to Upgrade NewMindMaps Subscription from Basic to Pro
Users on the Beginner plan can now upgrade the remaining time on their subscription to the Professional plan.